About Us
VisitorLeads is a leading technology company focused on building the best B2B lead generation technologies. With over 10 years of experience, we have built proprietary solutions that have helped some of the largest data companies and end-users harness the power of the email channel.

We are a portfolio company of CEO Ventures, Atlanta's premier incubator for technology and database driven solutions. Our deep and talented R&D organization and capital base make us a formidable force in our space. Visit www.CEOVentures.com for more information.


---
Our Team
Kathy Morandini - Sales Director
Kathy is a 20 year veteran of the Direct Marketing industry and a well-known member of the DMA. For the past six years at ListK, she has assisted the largest data aggregators, list owners, managers and brokers in adding business emails to their B2B lists.

Annette Clemens, MA, MBA - Director Operations & Customer Service
Annette has been with the ListK team as the Director of Operations and Customer Service for almost four years. She is a high speed marketing consultant, customer service expert and data guru, who prior to ListK worked in the technology sector for the eight years. She has a dual background in marketing and information systems, holding a BSBA in Marketing from Robert Morris University, an MA in Computer Resources and Information Management, a MA of HR and an MBA from Webster University. As a marketing consultant to the IT industry, she has worked with a variety of companies such as Fair Isaac, HP and IBM providing senior level marketing executives with extensive market research, project management, data management and back end project/ROI analysis.

Eric Dassa - Senior Account Executive
Eric has over 20 years of sales experience in the email, training and technology industries. Over the past three years at ListK, he has focused on helping companies with their lead generation strategies and data acquisition needs. Prior to joining ListK, Eric worked in the practice management industry and for email marketing company, TripleAldo. He has attended classes at City College of Chicago & University of Maryland and is a veteran of the United States Air Force.

Donald Santiago - Senior Account Executive
Donald has over eleven years of sales experience in multi-channel direct marketing and has been with ListK for nearly three years. Prior to joining ListK three years ago, Donald had worked for direct marketing companies Hugo Dunhill & Venture Direct Worldwide where he helped customers with their prospecting and response-based strategies. He received his BS from Brooklyn College.

Nicole Lobisco - Director of Marketing Services
Nicole has 14 years of experience in the media industry with a background in Advertising and Graphic Design. Before relocating to Atlanta, she spent 11 years with Martha Stewart Living Omnimedia as a Production Director. Most recently, Nicole was VP of Marketing & Sales at Signature Baskets & Gifts. Nicole has worked on several marketing campaigns for SMBs and serves as the Marketing Committee Chair for a nonprofit in Atlanta. She has a BA in Journalism from the University of South Carolina.


---
Employment Opportunities
We have an exceptional opportunity for an Account Consultant position eventually leading to a Vice President of Sales role for the right candidate. This is a true career opportunity with strong income and upward advancement. We also provide a strong flow of qualified leads to help jump start sales, a large existing database of pre-qualified leads to save time, and we cover all expenses. You will be part of a ground floor founding team in a fast growing tech-based company with a very large upside opportunity.
[Click here to view Job Description]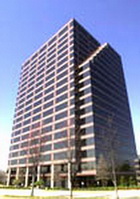 VisitorLeads Headquarters
Atlanta, GA