Contact Us
AngelPool East Office
1200 Abernathy Rd 17th Floor
Atlanta, GA 30328
Tel. 770-998-9999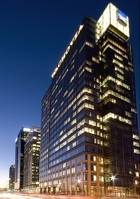 AngelPool West Office
228 Hamilton Avenue, 3rd Floor
Palo Alto, CA 94301
Tel. 650-798-5038 x.822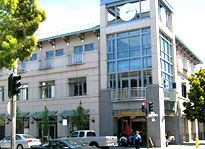 Contact Form:
---

"I think your efforts to connect angel groups and foster better group management is great."
- Tom Blum, Central New York Angels
"Thanks so much for your continued devotion to this entrepreneurial engine!"
- Stan Keith, Capital Pulse Network
"I think it is both a brilliant and much needed approach."
- Frank Creer, Zone VC

What others say about AngelPool
Our Main Activities
There are now over 300 angel, venture and industry leaders who volunteer their time to serve on AngelPool's various committees. Most of these volunteer leaders are listed in the About tab and we are very grateful for their time and leadership in helping so many startups. AngelPool centers upon (4) main activities focused on the purpose of expanding the amount of angel capital available to entrepreneurs. These (4) activities are:
1. Education for Angels.
By exchanging best practices, it increases both angel comfort in making more investments and if the investments are profitable then angels will keep investing. See the Knowledge tab for these resources.
2. Sharing of Deals between Angels (Syndications).
In angel investing only 1 or 2 out of every 10 investments is profitable so the rule of thumb is that each angel should participate in at least 20+ investments (even if each is smaller) in order to have a good chance of their portfolio being profitable. Therefore, we sponsor syndication meetings every other month by region so deals can be shared between angels and groups for increased diversification. See our Deal Flow tab for these dates.
3. Getting to Exits.
Angels tend to invest a designated amount into angel deals and then stop until they exit one or more of their deals with hopefully a good return. It is vital that angels have regular exits so they will remain active as angels in the mid to long term. Therefore we have formed the world's strongest Exits Advisory Board which is a Who's Who of acquisitions to help accelerate the number and frequency of exits by direct acquisition or introductions to other ideal acquisitors.
4. Starting Angel Groups.
Studies show that angels in groups generally have higher returns than individual angels (even well networked ones). There are many reasons for this to include; a) more aggregated deal flow, b) more selectivity due to the higher deal flow, c) more eyeballs to poke holes in the business models being evaluated, and d) more hands on deck to assist with mentoring and helping the founders. For this reason we strongly encourage angel group formation and that angels join groups whenever possible to give them the best chance of being profitable so they will make more angel investments over time.

Join Us