Contact Us
AngelPool East Office
One Glenlake Dr 6th Floor
Atlanta, GA 30328
Tel. 770-998-9999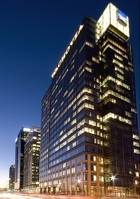 AngelPool West Office
228 Hamilton Avenue, 3rd Floor
Palo Alto, CA 94301
Tel. 650-798-5038 x.822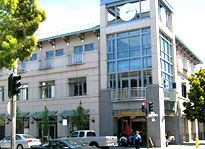 Contact Form:
---

"I think your efforts to connect angel groups and foster better group management is great."
- Tom Blum, Central New York Angels
"Thanks so much for your continued devotion to this entrepreneurial engine!"
- Stan Keith, Capital Pulse Network
"I think it is both a brilliant and much needed approach."
- Frank Creer, Zone VC

What others say about AngelPool
About Us
An alliance of top angels and groups that find and invest in tech disruptors.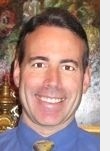 Welcome to AngelPool. Join us as we reshape Seed/Angel Stage investing across the globe. Our association ensures that the best tech startups are discovered, and that angel capital is available to fund the most important ideas globally.
- Michael Price, Volunteer Chair, AngelPool





WHAT IS ANGELPOOL?
AngelPool is the largest organization of angels and accelerators in the world. Over 200 (95%) of the top 210 angel groups (

List) representing over 5,000 angels share knowledge, deals, best practices and learn from each other. Thru 2013 AngelPool also directly assisted 450 startups nominated by our members who raised over $504 Million (

breakout). We are comprised of over 500 volunteer leaders listed below who graciously volunteer their time on our various boards, judging and mentoring. Our mission is to help angels, groups, accelerators and funds profitably find and invest in the best tech disruptors and founders globally to drive jobs, innovation and growth.


Main Activities?

What others say about us?

Join Us

A. Exits Advisory Board.
Meetings: Jan 28, Apr 22, Jul 29, and Oct 28 at 8 am Pacific in Silicon Valley.
Since most angel exits are by acquisition rather than IPO, the key tech leaders below have volunteered to help the tech community with their insight, trends, and guidance on what they would like to see from new tech companies. Many also judge and mentor interesting startups as their time allows. The Exits Advisory Board includes:


Amazon, Jeff Blackburn, SVP Business Development.

BMC, Ken Berryman, Dir. Acquisition Integration Corporate Development.

eBay, Lorraine McDonough, VP Corporate Development.

Electronic Arts, Mike Foley, VP Corporate Development.

FaceBook, Amin Zoufonoun, Dir. Corporate Development.

Google, Dave Sobota, Director of Corporate Development.

HP, Andy Johnson, VP Corporate Development.

Informatica, David Rye, VP Corporate Development.

Intuit, Andrew Westergren, Chief Strategy and Corp Dev Officer.

JDS Uniphase, Jim Miller, Senior Dir. Corporate Development.

NetApp, Steve Mitzenmacher, VP Corporate Development.

NetGear, Andrew Wonki Kim, VP Legal and Corporate Development.

Nuance, Bruce Bowden, SVP Corporate Development.

Openwave, Gary Gratny, Dir. Global Corporate Development.

PayPal, Mark Lavelle, VP Corporate Development & Strategy.

Polycom, Tom Carhart, VP Corporate Development.

SAP, Martina Jecker, Sr. Dir. Corporate Development & Strategy.

SuccessFactors, Seksom Suriyapa, VP Corporate Development.

Telefonica, Tracy Isacke, Dir. Business Development & Investment.

Tivo, Naveen Chopra, SVP Corporate Development & Strategy.

VMWare, Shekar Ayyar, VP Strategy and Corporate Development.

Yahoo!, Steve Fan, VP of Business Development SOE.
Professional Advisors.

Cooley, Craig Dauchy, Partner.

KPMG, Gary Matuszak, Global Chair-Technology Practice.

Silicon Valley Bank, Harry Kellogg, Vice Chairman.

WSGR, Mario Rosati, Partner.


B. Angel Group Advisory Board.
Meetings: Feb 6, May 1, and Nov 6 at 2 pm ET by teleconference.
We strongly encourage individual angels to become a part of an angel group as this provides the best path to quality deal flow, diligence, and diversification. Key angel group chairs guide the strategy and initiatives of AngelPool. The Advisory Board includes:


AngelPool Chair, Michael Price
Andrea Alms, Jefferson Corner Group
Anil Kappa, TiE NYC
Bethann Kassman, Go Beyond Network
Bud Ward, Shoals Angel Network
Charles Sidman, ECS Angels
Charlie Paparelli, AngelLounge
Chenoa Farnsworth, Hawaii Angels
David Ellis, EGL Holdings
Ed Alfke, Okanagan Angel Network
Edgar Harrell, Active Angel Investors
Emanuel Martinez, Greenhill Ventures
John Crespo, King & Spalding
John Ricci, US Angel Investors
Juan Pujol, JHP Enterprises
Justin McLain, Duart Mull
Lee Poseidon, JumpStart
Michael Blake, StartupLounge
Michael Hool, Arizona Technology Investor Forum
Michelle Scarborough, SMART Seed Ventures
Mike Petridis, Axios Angels
Nat Brinn, Vital Financial
Pete Marsnik, Chippewa Valley Angel Investors Network
Rod Whitson, Bank2
Ron Farrell, RGF Capital
Steve Schlenker, DN Capital
Teresa Esser, Silicon Pastures
Tim Early, Hampton Roads Angel Network
William De Temple, Maximize Angel Investments


C. Regional Judges and Leaders.
Meetings: Jan 16, Mar 13, May 15, Jul 17, Sep 11, and Nov 20 (times).

Midwest Region Judges and Leaders.

Apex Venture Partners, Armando Pauker.
Brightstone Capital Ltd, David Dalvey.
Candlewood Principal Partners, Glenn Pollack.
Chrysalis Ventures, Charlie Crawford.
Heron Capital, Kevin Etzkorn.
Second Century Ventures, Constance Freedman.
Ann Arbor Angels, John Cunningham.
Ann Arbor SPARK, Skip Simms.
BlueWater Angels, Ken Kousky.
BlueWater Angels, Chris Moultrup.
Centenial Investors, Quinten Messbarger.
Chippewa Valley Angel Investors, Pete Marsnik.
Heartland Angels, Ron Kirschner.
InVenture Angels Network, Paul Moore.
MMIC, Chris Moultrip.
Northern KY Angel Network, Casey Barach.
SeedStep Angels, Kenneth Knoll.
Seedstep Angels, Shintaro Kaido.
Stepstone Angels, Oscar Moralez.
Akron ArchAngels, Barry Rosenbaum.
Bank2, Rod Whitson.
Capital Innovators, Judy Sindecuse.
CVM Solutions, Rajesh Voddiraju.
GolinHarris Chicago, Brian Snyder.
Harbour Group Ltd., Brandon Bezzant.
Hispania Capital Partners, Carlos Signoret.
Michigan Women's Foundation, Erica Monear.
Mutual Capital Partners, William Trainor.
Pennington Allen Capital Partners, Emily Krause.
PeopleNet, Mark Kessler.
SW Michigan First Life Science Fund, Patrick Morand.
The Brandery, Dave Knox.
The Brandery, Michael Bott.
Think Big Partners, Herb Sih.
Northeast Region Judges and Leaders.
Black Coral Capital, Michael Bishop.
Delaware Crossing Investors, Elizabeth Sigety.
DreamIt Ventures, Dana Rygwelski.
JEGI Capital, Amir Akhavan.
Kinetic Ventures, Nelson Chu.
Millennia Partners, Frank Silva.
MTI Ventures, David Ward.
Nobska Ventures, Ari Tuchman.
Norwood Venture Corporation, Mark Littell.
Novak Biddle Venture Partners, A.G.W. Biddle.
Opus Point Partners, Lindsay Rosenwald.
Pittsford Ventures Management, Logan Cheek.
Polaris Venture Partners, Alan Crane.
TH Lee Putnam Ventures, JIm Brown.
TWJ Capital, Nigel Jones.
Active Angel Investors, Edgar Harrell.
Baltimore Angels, Ed Chalfin.
BlueTree Allied Angels, Joe Barron.
ECS Angels, Charles Sidman.
ER Accelerator, Murat Aktihanoglu.
Golden Seeds, Angela Raitzin.
Keiretsu Forum NY Sti-State, Andrew Bogle.
Keiretsu Forum NY Sti-State, Larry Chaityn.
Knob Hill Partners, Charlie Burckmyer.
LI Angels, Marc Alessi.
Maine Angels, Ed McKersie.
Minority Angel Investor Network, Terrance Hicks.
Northeast Angels, Walter Daub.
River Valley Investors, Ryan Shanks.
River Valley Investors, Ryan Shanks.
Seed Capital Fund of CNY, Nasir Ali.
Bertelsmann Digital Media, Sim Blaustein.
Doo Consulting, Peter Doo.
Foundation Medical Partners, Andrew Firlik.
Friend Skoler & Co., Alexander Friend.
Greenspring, Hunter Somerville.
Greenwoods Capital Partners, Keith Mullins.
JHP Enterprises, Juan Pujol.
Main Street Venture Fund, Jeffrey Warren.
Meidlinger Partners, Karen Meidlinger.
Nauta Capital, Dominic Endicott.
Pegasus Capital Advisors, L. P., Eric Gribetz.
Sand Oak Capital Partners, Jeremy Schwimmer.
StoneCastle Partners, Joshua Siegel.
Stripes Group, Dan Marriott.
Thomas, McNerney & Partners, Alex Zisson.
South Region Judges and Leaders.
Amplifier Ventures, Jonathan Aberman.
Antares Capital Corporation, Jonathan Kislak.
Axios Ventures, Mike Petridis.
Barclays Capital, John Richert.
Chrysalis Ventures, Derek Frickle.
Coalesce Capital, Juliana Iarossi.
DLA Piper, Brian Gordon.
EGL Ventures, Inc, Sal Massaro.
Electron Ventures, Larry Calton.
Fulcrum Equity Partners, Jeffrey Muir.
Gray Ghost Ventures, Bahniman Hazarika.
Harbert Venture Partners, Robert Crutchfield.
Intersouth Partners, John Glushik.
Triton Venture Partners, Paul Freischlagjr.
Value Plus Ventures, Chris Demetree.
Angel Capital Group, Rachael Qualls.
Angel Investment Forum of Florida, Jason Brown.
Angels of Southwest Lousiana, Ron McGinley.
Birmingham Angel Network, Josh Watkins.
Birmingham Angel Network, Matt Wright.
BLH Ventures, Ashish Mistry.
Charlotte Angel Fund, Charlton Owensby.
Clear Creek Private Investors, George Pfeil.
Down South Innovation, Stacy Williams Shuker.
East Texas Angel Investors, Tom Mullins.
EGL Holdings, David Ellis.
Houston Angel Network, Jeff Childs.
Houston Angel Network, Juliana Garaziar.
Houston Tech Center, Maryanne Maldonado.
Innova Memphis, Jan Bouten.
Mississippi Angel Network, Tony Jeff.
My Seed Tech Fund, Tal Cohen.
North Texas Angel Network, Jeremy Vickers.
Seraph Group, Stephen Fleming.
Shoals Angel Network, Bud Ward.
Shoals Angel Network, Giles McDaniel.
Skyrocket Financial, Tony Erwin.
Space Angels Network, Joe Landon.
Startup Riot, Sanjay Parekh.
Technology Hampton Roads, Timothy Early.
Tri-Cities Regional Angel Network, Audrey Depelteau.
West Texas Angel Network, PJ Pronger.
Access Insurance Company, Michael McMenamin.
AIS Media, Thomas Harpointner.
Alston & Bird LLP, Jeff Young.
AmeriFinancial, Kerri Parsons.
AmeriFleet Transportation, Inc, Rich Pinnock.
ATech, Michael Zuckerman.
Avalara, Inc, John Osman.
Bachman International, Glenn Bachman.
Bill Bhame.
Carr, Riggs & Ingram, Jim Bearden.
Catavolt Inc, Frank Clementi.
CAVU Resources Inc, William Robinson.
Centurion Advisory Group, Randy Brunson.
ControlScan, Joan Herbig.
CORE Business Advisors, Inc, Stephen Capizzi.
Cox Enterprises, Greg Morrison.
Dallas Regional Chamber, Jeremy Vickers.
Definition 6, Jeff Katz.
Deloitte, Keith Adams.
Deloitte, Paul Roma.
DiversiTech Corporation, Charles Lipman.
DLA Piper, Brian Gordon.
eHire, Edward Grasing.
Endeavor Telecom, Justin McLain.
Engauge, Jeff Hilimire.
Esquire Corporate Solutions, Mike Saltman.
Francis Dramis.
Georgia Tech EI2, Charles Ross.
Gephardt Group, Ricardo Gonzalo.
Go Beyond Network, Bethann Kassman.
Grant Thornton LLP, Dominick Monaco.
Habif, Arogeti & Wynne, LLP, Michael Blake.
Habif, Arogeti & Wynne, LLP, Susan ODwyer.
Hettich America LP, Thomas Ginschel.
Integracore Atlanta, Brian Schoenbaechler.
Intelligent Systems Corp., Bonnie Herron.
Intelsys, Leland Strange.
Jack Smith.
Jim Balkcom.
Jim Boone.
Kabbage, Kevin Phillips.
Kabbage.com, Kevin Phillips.
Ken Rardin.
Kevin Peak.
Kilpatrick Townsend & Stockton, Wendy Choi.
Kilpatrick Townsend & Stockton, Carole Bellis.
King & Spalding LLP, John Crespo.
Luther Griffith.
Mainline, Rick Kearney.
Marry Madden.
Mastermind Agency, Dan Dodson.
Metro Atlanta Chamber, David Hartnett.
Mike Wood.
Monocle Health Data, Tom Garner.
Newmark Grubb Knight Frank Global, Alan Nager.
OpenSpan, Francis Carden.
OrcaTec, Arnaud Viviers.
Ortec, Corne Aantjes.
Oversight Systems, Patrick Taylor.
Payscape Advisors, Jeremy Wing.
PKM Partner, Arvil Stanford.
Porter Keadle Moore, Arvil Stanford.
Porter Research, Cynthia Porter.
Preferred Real Estate Funds, Steve Rothschild.
Private Wealth Counsel, Bob Tankesley.
QuestMark Partners, Jason Sydow.
RCF Technologies, Inc, Dianne Zimnavoda.
Receptivity Group, Lee Waters.
Rektworks, Jerry Recht.
RGF Capital, Ron Farrell.
Rick Otness.
Robert Sanregret.
Scott Geller.
Scott Geller.
SECARMY, Jim Balkcom.
Segue Corporation, Steve Vertun.
ShapeStart, Karol Hatzilias.
Siavage Law Group, Mike Siavage.
Sibson Consulting, Joe DiMisa.
Southern Company, Brad Gates.
Stephen Svajian.
Street Asset Management, Chris Street.
TCMPi, Terence Lee.
TD Ameritrade, Steve Manfredonia.
Technology Association Of Ga, Tino Mantella.
Technology Association of Georgia, Tino Mantella.
The Gross Consulting Group, Stephen Gross.
Topright Partners, Dave Sutton.
Transition Capital Partners, Kevyn DeMartino.
TriNet, Eric Lynskey.
VCE, Mike Capellas.
Warren Averett GH&I, Mac Smith.
Warren Averett, Seth Abrams.
Weatherby, Lance Weatherby.
Willamette Management Associates, Curtis Kimball.
Windstream, Don House.
Womble Carlyle, LLP, Clint Richardson.
XCEL Advisers, Jose Quintana.
West Region Judges and Leaders.
Altos Ventures, Anthony Lee.
Altos Ventures, Ashley Pearson.
Amgen Ventures, Gabriela Tobal.
Aphelion Capital, Ned Scheetz.
Athenaeum Fund, Malcolm Cloyd.
Baroda Ventures, David Bohnett.
BASF Venture Capital America, Daniela Proske.
Biltmore Ventures, Adam Bruss.
BlueRun Ventures, Jonathan Ebinger.
Canaan Partners, Hrach Simonian.
Concept Ventures, Julien Nguyen.
DFJ DragonFund China, Andrew Tang.
DN Capital (US), Steve Schlenker.
Greenhouse Capital Partners, Peter Henig.
Greenhouse Capital Partners, Peter Henig.
JAFCO Ventures, Jeb Miller.
Physic Ventures, Andy Donner.
Silicon Valley Bank, John Lee.
Sopra Capital, Brian Charlesworth.
Southern Cross Venture Partners, Larry Marshall.
Staenberg Venture Partners, Jon Staenberg.
Accelerance, Steve Mezak.
Arizona Technology Forum, Armando Viteri.
Bertram Capital Management, Jeff Drazan.
Blueseed, Max Marty.
CalCEF Clean Energy Angel Fund, Susan Preston.
Gangplank, Derek Neighbors.
Hawaii Angels, Fred Lins.
Hunter Thunderbird Angels, Jacquelyn Hunter.
Investors' Circle, Alexandra LaForge.
Keiretsu Forum Hawaii/Pacific, Judith Inglehart.
Keiretsu Forum Northwest, Nathan McDonald.
Life Science Angels, Ann Gaddy.
Oregon Angel Fund, Barry Wiegler.
SLC Angels, Peter Callister.
SSE Labs (Stanford University), Cameron Teitelman.
Tech Coast Angels, Dave Berkus.
Tribe of Angels, Paul Allen.
United Angels, Jon Erlandson.
US Angel Investors, John Ricci.
Utah Angels, John Richards.
VentureTech Alliance, Jim Diller.
BoostCTR, David Greenbaum.
Celerity Partners, Mark Benham.
Connect, Ruprecht von Buttlar.
Grail Partners, Donald Putnam.
Kadoo, Kurt Baumann.
Niko Hrdy.
Oracle, David Hayden.
Perkins Coie LLP, Buddy Arnheim.
South Valley Angels, Gary Jinks.
Start-up101.Com Ventures, Alex Kurosawa.
The VC Roundtable, Terry Moore.
Veber Partners, Gayle Veber.
Vidcaster, Kieran Farr.

Join Us